"ANOTHER WORLD IS NOT ONLY POSSIBLE, SHE IS ON HER WAY. ON A QUIET DAY, I CAN HEAR HER BREATHING." — ARUNDHATI ROY
Womxn On The Frontlines Of Animal Advocacy
Unbound is a multimedia documentary project co-founded by acclaimed photojournalist Jo-Anne McArthur (We Animals, The Ghosts in Our Machine) and Dr. Keri Cronin (Department of Visual Arts, Brock University). Unbound celebrates womxn at the forefront of animal advocacy, in both a contemporary and historical context. Our writers, photographers, and filmmakers travel the world to meet, photograph and interview inspiring, hard-working womxn around the globe. We invite you to join us on our journey as we get to know these incredible womxn and hear about their challenges, the dangers they've faced, their triumphs, their sacrifices, their joys, and the solutions they are finding for animals.
Unbound inspires our audience to do what they can to make the world a kinder, gentler place for all species. Far too often people believe that they do not have enough time, money, or expertise to get involved in animal advocacy. Many of us also misunderstand what it means to be an "activist." Unbound aims to challenge those notions, and to demonstrate through these inspiring examples how we all can make a difference for the animals with whom we share this planet.
Unbound has important historical value. Animal advocacy is happening now. It is a movement that is continually evolving, growing, and challenging the status quo. Not only will Unbound tell the stories of womxn from past eras whose efforts for animals are largely forgotten today, but it will be chronicling the history that is being made right now. This is, in many ways, a living archive. Womxn's achievements in social movements have consistently been erased or downplayed – Unbound celebrates and meticulously documents the womxn doing this work to ensure that the contribution of womxn to the animal protection movement is not lost. 
Thank you for joining us on this exciting journey as we share stories, photos, interviews, and news of womxn-led progress for animals.
The Unbound Project now operates under the larger We Animals umbrella.
We especially welcome nominations highlighting the work of womxn of colour (BIPOC), GLBTTQ womxn, and womxn with disabilities.
Jo-Anne McArthur
Photographer
"I've dreamt of doing a project about womxn in animal advocacy for quite a few years. The list of inspiring womxn has been taped to my wall, with names added monthly. A big part of the reason I'm an activist is that I had womxn to look up to. I saw Jane Goodall living this extraordinary life, creating change, and I thought 'I want to do that, too.' The Unbound Project is my gift to the world, and to the ever-growing animal rights movement. May it inspire many, and uplift and celebrate the work of all the womxn in the project. Ultimately, the goal is to move people to be change-makers for animals, too."
Jo-Anne is an award-winning photojournalist and the founder of We Animals. She has been documenting the plight of animals on all seven continents for over a decade. She is the author of two books, We Animals (2014), and Captive (2017) and was the subject of Canadian filmmaker Liz Marshall's acclaimed documentary, The Ghosts in Our Machine. Jo-Anne is based in Toronto, Canada and travels six to eight months a year to document the stories of animals around the world.
Kelly Guerin
Filmmaker
Kelly Guerin is a documentary filmmaker for animal rights based out of Denver, Colorado. In 2014, she graduated with Latin honorific degrees from the University of Colorado for her research on Western cultural rejections of vegan philosophy. She works independently and alongside non-profits to create films exploring humanity's relationship with non-human animals.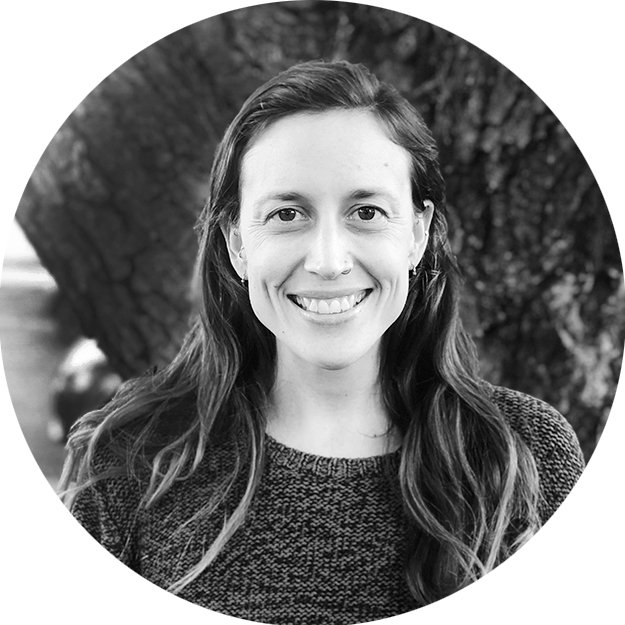 Anna Mackiewicz
Writer
Anna is an animal advocate and writer based in Sydney, Australia. She worked in social justice and community development programs both in Australia, Mexico and Tanzania, before turning her focus to animal rights issues. She continues to work on community projects related to food justice and veganism, hoping to empower others to build kinder, more sustainable relationships with the Earth. She also teaches yoga, writes poetry, and is an enthusiastic foster mum to the cutest dogs.
Keri Cronin
Writer
"As someone interested in both activism and history, I am absolutely fascinated by the number of womxn who have worked so hard to make the world a better place for animals. Many people are surprised to learn that animal advocacy has such a long and rich history, and I am excited to share the stories of the many womxn who stood up and demanded change, each in their own way. In some cases, these womxn were fighting for animals even before they had the right to vote!"
Dr. Keri Cronin is an Associate Professor in the Department of Visual Arts at Brock University (St. Catharines, Canada). She is also a Faculty Affiliate in Brock's Social Justice & Equity Studies graduate program and a founding member of the Social Justice Research Institute at Brock. She is the author of Art for Animals: Visual Culture and Animal Advocacy, 1870-1914 (Penn State University Press, 2018) and the co-editor (with Kirsty Robertson) of Imagining Resistance: Visual Culture and Activism in Canada (Wilfrid Laurier University Press, 2011). Her current research explores the ways in which late 19th- and early 20th-century animal advocacy groups used visual culture in their campaigns. She serves as the Chair of the Advisory Council for the National Museum of Animals & Society (NMAS).
Sayara Thurston
Writer
Sayara Thurston is a Montreal-based animal advocate and writer. Before joining the Unbound and We Animals teams, she worked as the farm animals campaign manager with Humane Society International/Canada. Her articles on farm animal protection have been published in The Toronto Star, The Montreal Gazette, The Hill Times, The Vancouver Observer, The Huffington Post, and more. Originally from Australia, Sayara holds a Master of Peace and Conflict Studies from the University of Sydney.
Corinne Benedict
Writer
Corinne Benedict is a writer based in Virginia. As a journalist, she reported for The Merced (Calif.) Sun-Star, The Virginian-Pilot, and The Washington Post, mostly covering the military. A native of California, she has worked in the Middle East, Africa and, Asia.
How Can You Help?
Supporting the Unbound Project helps us document and celebrate the womxn making history on the front lines of animal activism.
This project has been made possible by the generous support of the following sponsors and affiliates.
We are grateful for their support.